Drosera cayennensis is dedicated to the city of Cayenne - French Guyana

Drosera cayennensis grow in savanas, together with Drosera capillaris :
if you find D.cayennensis you'll also find D.capillaris (pers.obs.)
but in 90% of the savannas you'll find D.capillaris growing alone.

The aspect of the rosette depends of the biotope :
erected and compact, very red in dry conditions
flat and large, red and green in humid conditions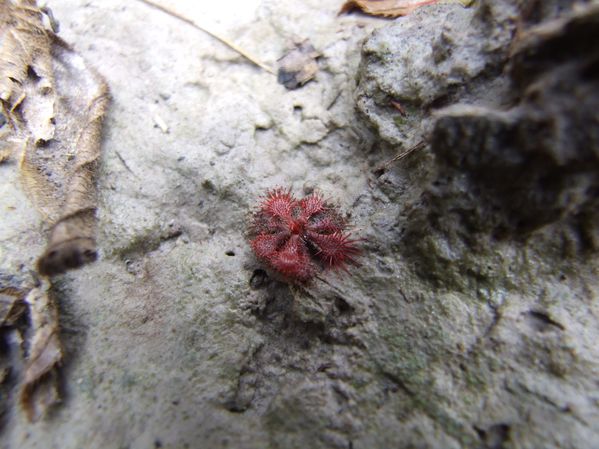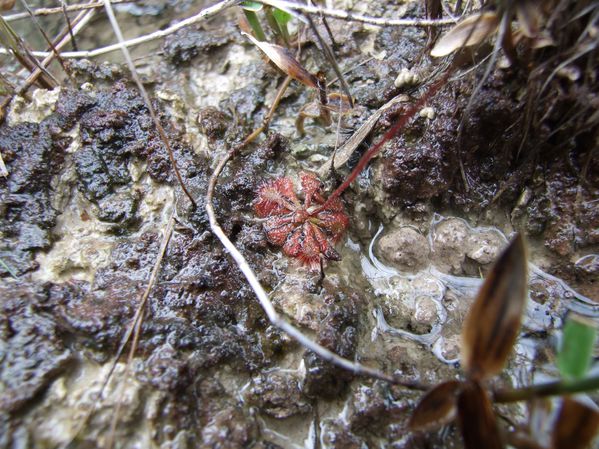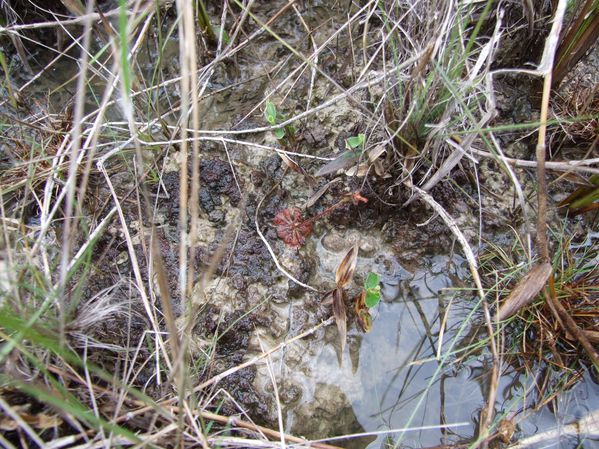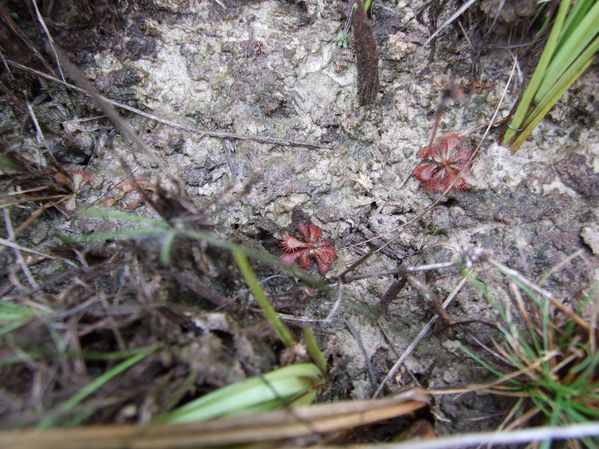 Here is a set of 3 views from a typical D.cayennensis plant :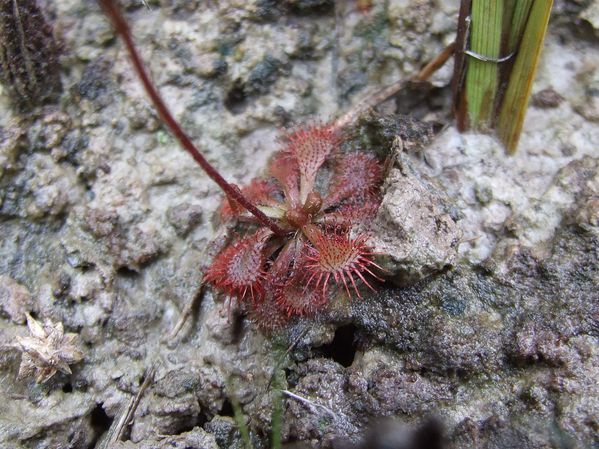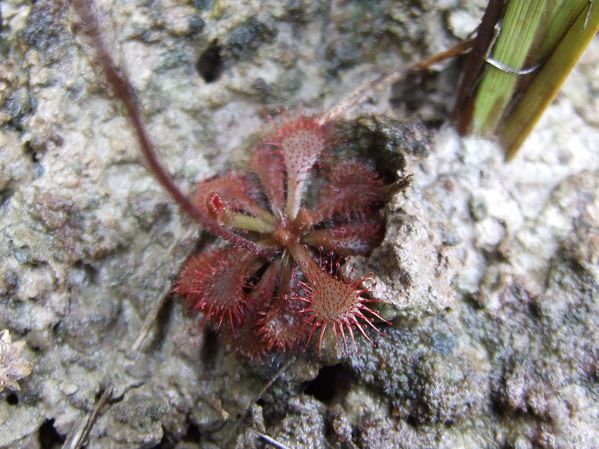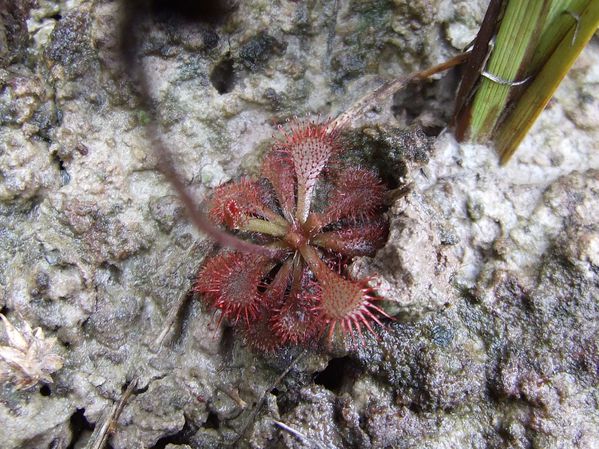 Drosera cayennensis is often found growing in/under a very thin layer of water :
This plant love to grow in very humide conditions (pers.obs.).
Please notice the difference of aspect between
a submerged plant
and
a plant growing over the water level :
leaves are erected if the plant is over the water level, but if the plant is under the water level,
it's rosette will be lying on the ground.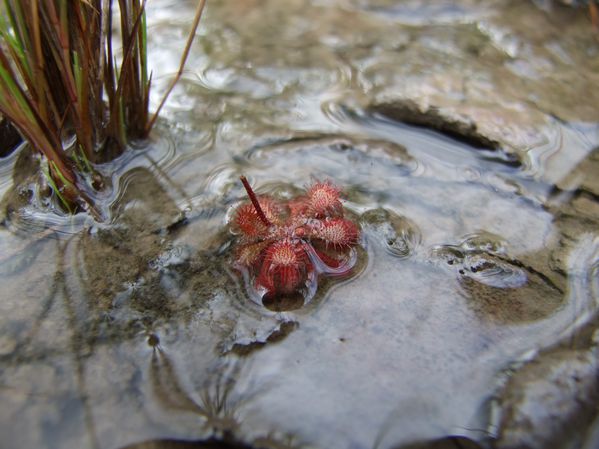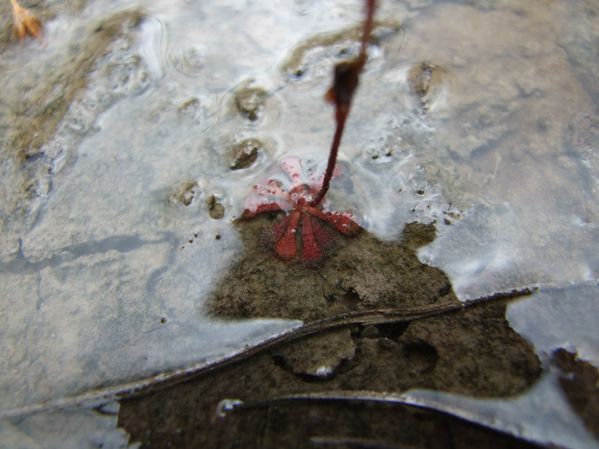 The flowers of D.cayennensis are light pink to pink ; a raceme of an adult plant may build 3 to 5 flowers.
This raceme is about 10cm in lengh for the longest exemplaries.
Many plants have very small inflorescences : examplaries less than 5cm in lengh are not a rarity.

The insertion point of the inflorescence is situated on the top of the plant.
The raceme points out from it's side and then grow immediately verticaly ;
he is is always hairy, from the base to the top of the inflorescence, even on the sepals you'll find little hairs.


3 views of the same plant :
please notice the aspect of the rosette in very humid conditions (presence of Utricularia subulata)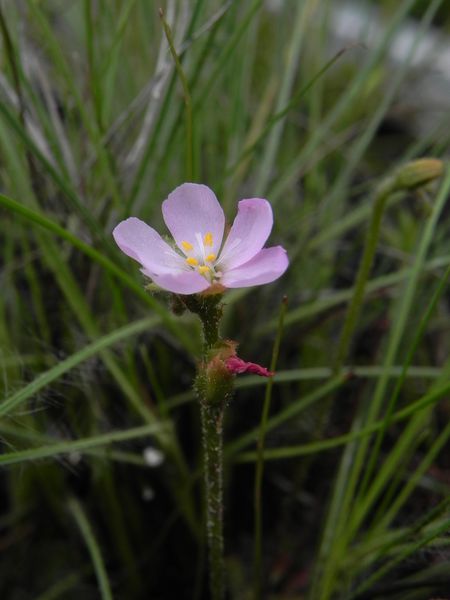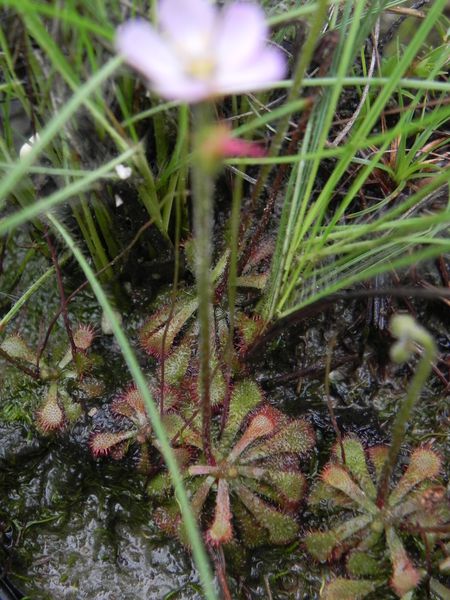 2 views of the same plants, please notice the short raceme and the unique flower bud of this young plant :