The colony I found consist in a healthy looking group of plants covering a surface of about 1000 sq.m
The plants are growing in the lowest parts of a savana, a very wet place during the rainy season :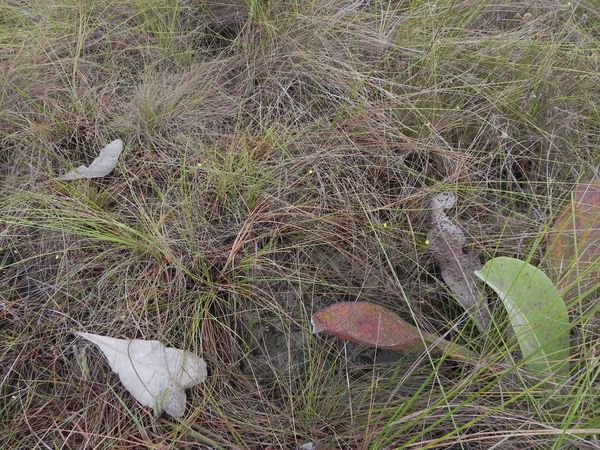 I found houndreds of flowers during the month of may to june : at this time of the season,
there are nearly no other yellow flowering plants around.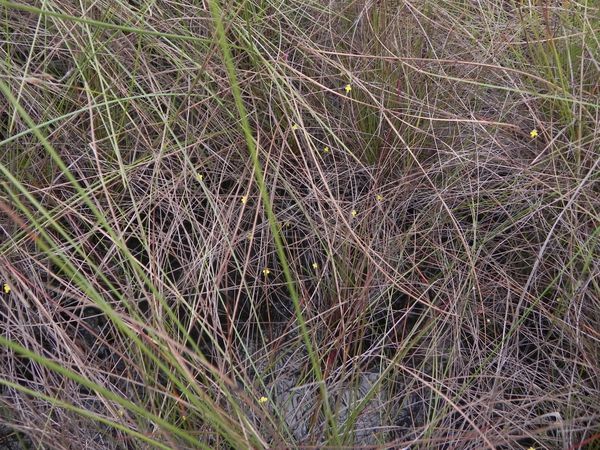 Please notice the obtuse (round) tip of the spur, caracteristic for Genlisea filiformis.
The spur of Genlisea pygmaea is acute (pointed)
Please notice the sticky hairs on the inflorescence :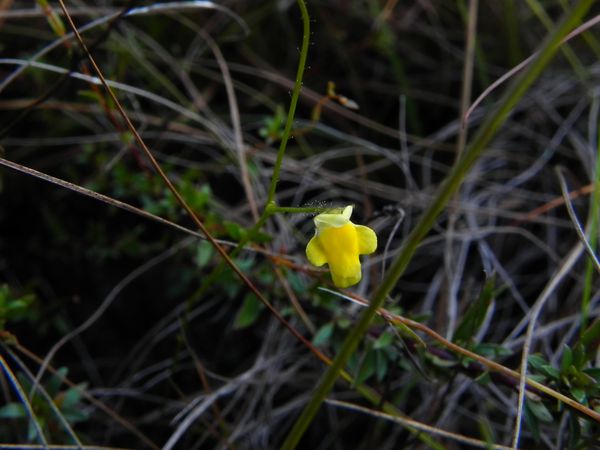 Please note the absence of hairs on the sepals of this local form :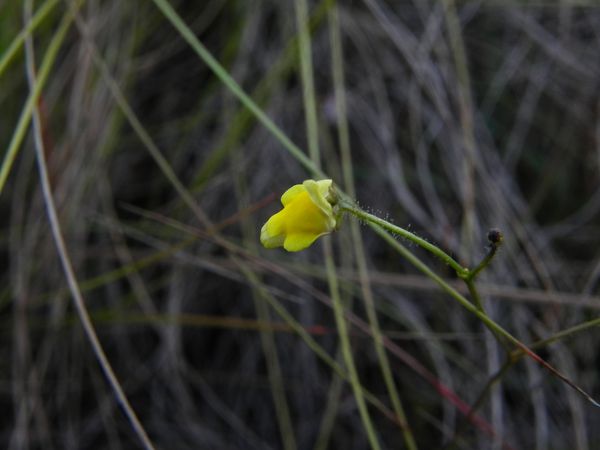 The plants grow in the schade provided by the grasses. The leaves develop as a small rosette, and few
weeks later, the inflorescence will emerge.
The plants produces their flowers when the rains are the most heavy.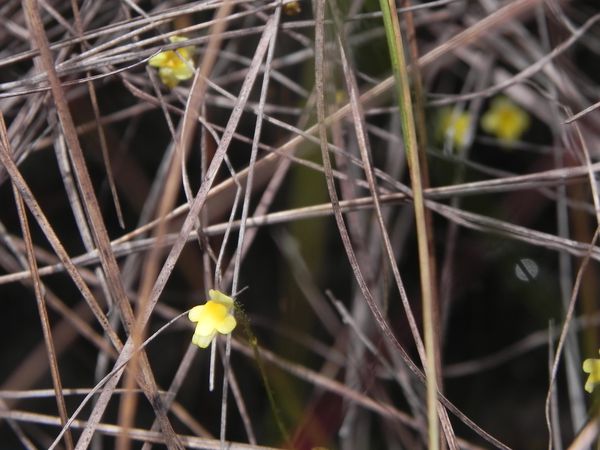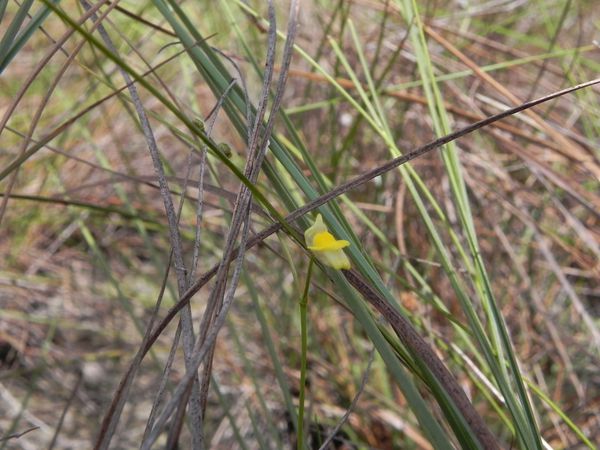 The raceme emerge from a small rosette of leaves.
In this biotope, the plants grow with Utricularia amethystina and Drosera capillaris :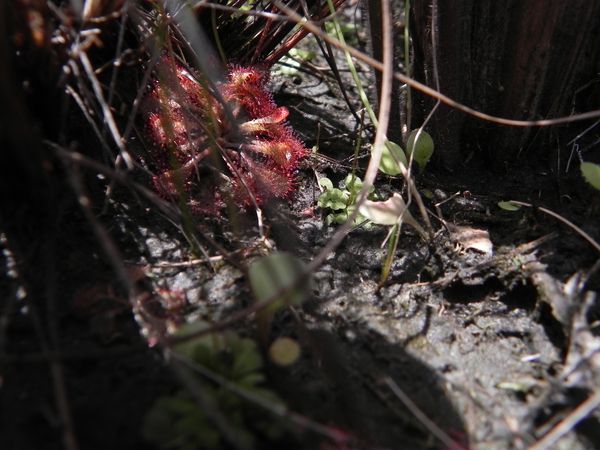 Look at the emerging inflorescence : they have to break thorough the grasses to build the flowers :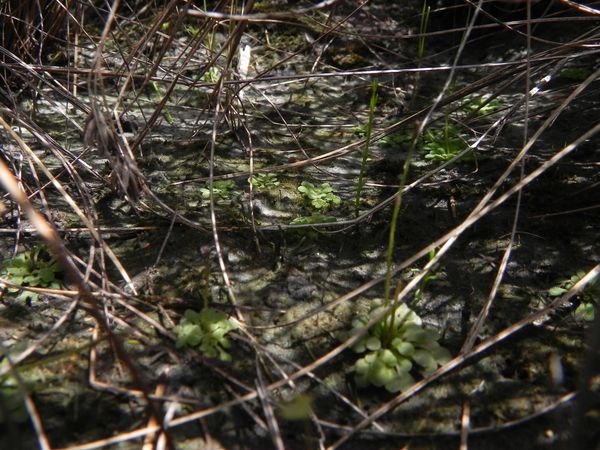 These plants love to grow in muddy sand. The substate is made of very fine particles.

This picture was taken during the month of april, during a short dryer period,
just before the beginning of the second part of the rain season.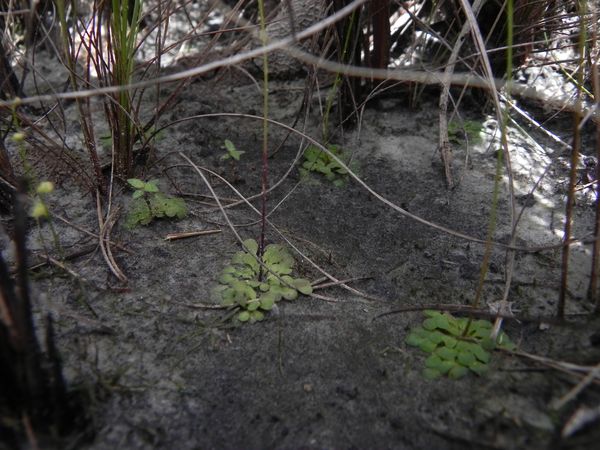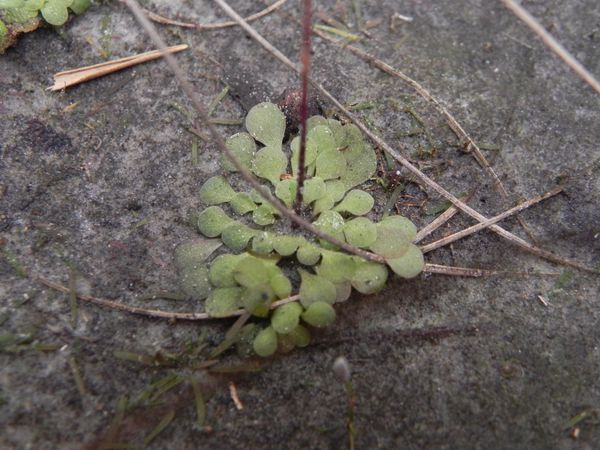 One month later, in may, a thin layer of 5cm of water covers the soil.
The plants grow now submerged, but it's also the season for flowers.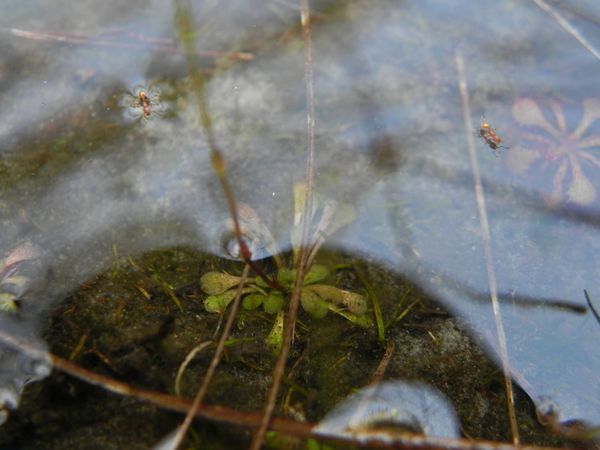 Seeds are produced some weeks later, and the plants dry out during the dry season.
Seeds are the surviving strategy of this species, and the colonies are rebuild each year from seeds.
Please notice that these plants live in a place wich can be burned down by a fire during the drought,
before they recover in the wet part of the year...
Update 10/2012 : this plant was found growing on an Inselberg situated in the extreme southern part of French Guyana ; the most interesting information about this specific biotope is the fact that this Inselberg station may be a relict station from ancient times, during wich this area of the Amazonian forest was in fact a dry corridor of savanas wich joined Surinam, about 15 to 20 000 years ago...
(Une Saison en Guyane, edited 08/2012, book #9)