Utricularia nana : this is one of the representative of the group of the smallest plants,
with U.pusilla, U.tenuissima and U.choristotheca - the average dimension of their corolla is about 5mm :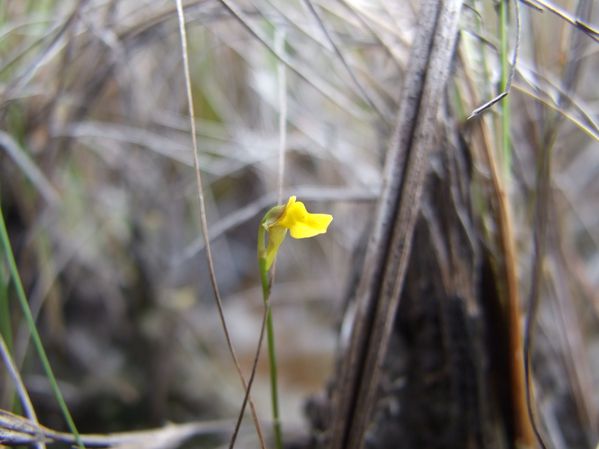 The plant grow within the grasses, and the raceme is very small, as the entire plant is :
These plants grow as solitaries...colonies are never "big" : on a area of 100sqm, you may find 10 individuals ; this is not much, but the "colony" has a great extension, in fact...

U.nana grow during many months, with a peak at the beginning of the great rainy season, this is why you can see it growing with 2cm of water level, or find it growing during a more dryer period, when the substrate is free of water ;
but sustrate must be humid if you intend to see this plant !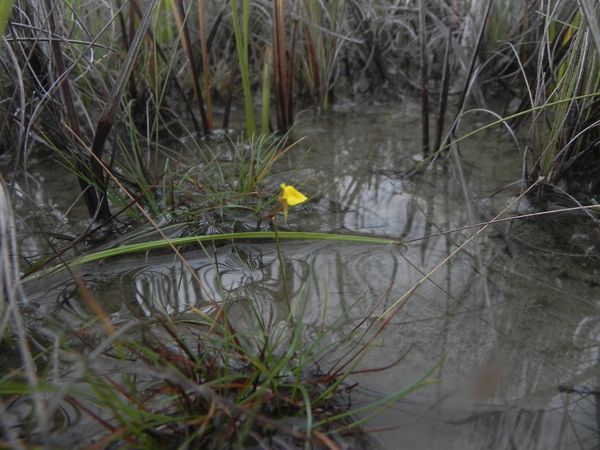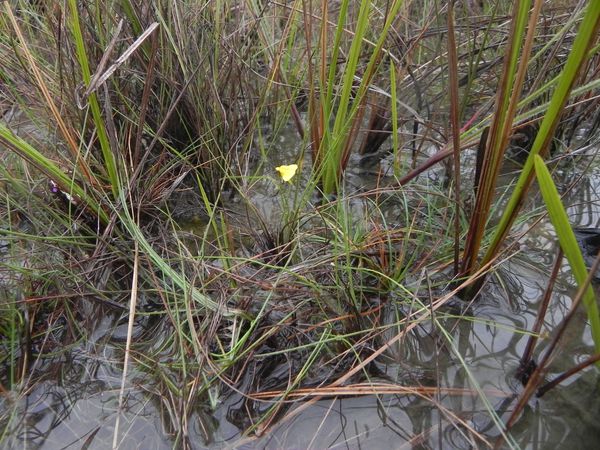 Plants are of a shinny yellow. But they are difficult to find...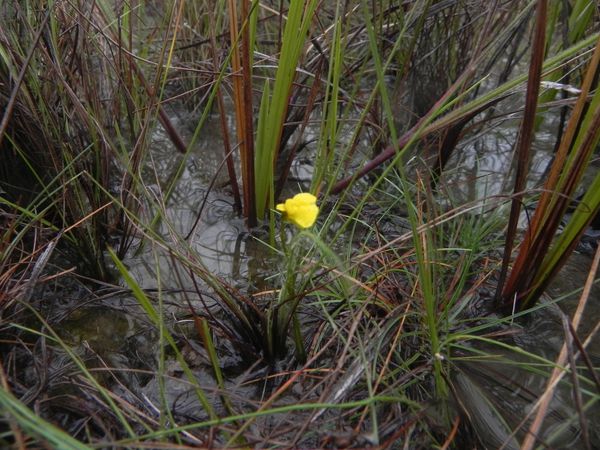 This is a short distance shot of the corolla, seen from the side.
The spur is pointing downwards, and we can also see two minute small leaf like structures
emerging from the raceme :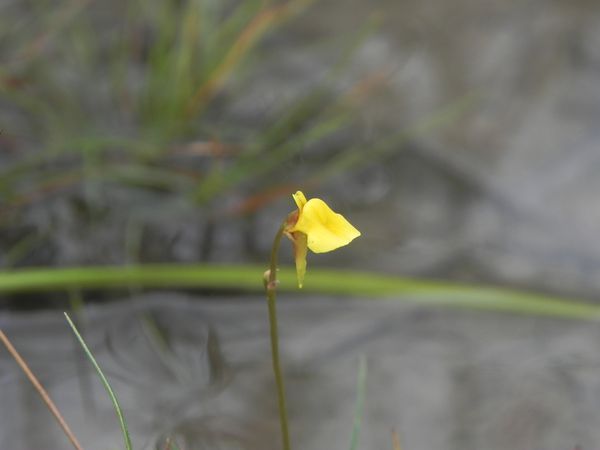 Here are 3 pictures of the same plant, taken from very short distance, of an individuum wich showed
a corolla as large as 8mm - please notice the delicate ondulation of the corolla,
and the way the spur is shaped : it's twisted, like wrapped.