After dry season, D.cayennensis are spreading again.
The plants survived the complete drougth as seeds ; some interresting details
let me think that this plante may regrow from it's roots....

I found 2 very interresting plants :
please have a close look at the plant paterns next to the live plants :
these young plants grow next to an old and dry plant...it looks like if the new plant
have grown from the roots of the ancient plant :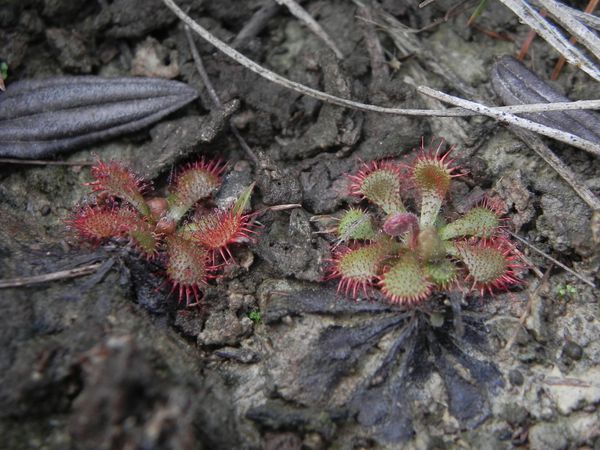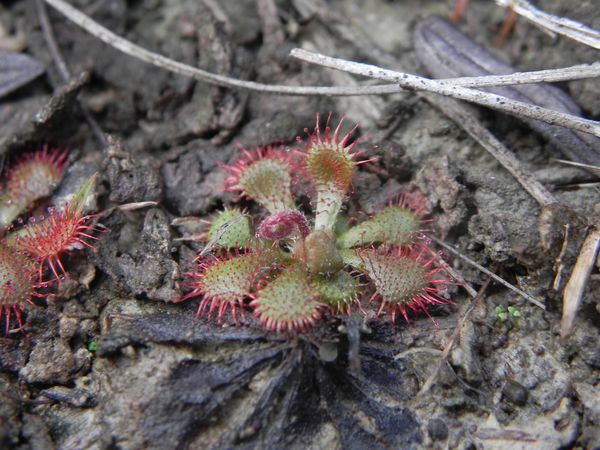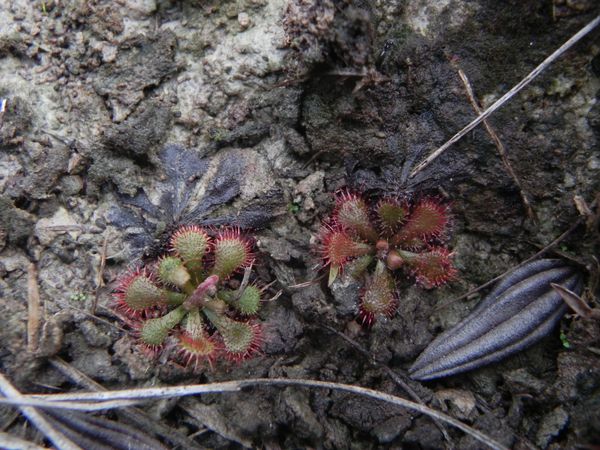 This phaenomon give us two informations :
- plants die away in dry season
- plants survive as seeds and by root regrowth

Here another young plant ; on top is an ancient leave ( it's difficult to see... )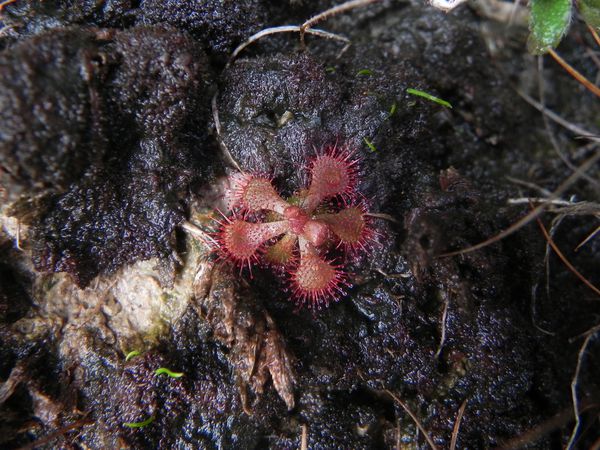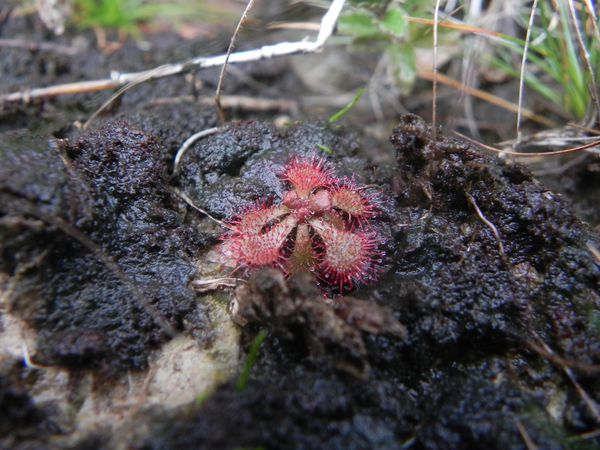 I discovered few plants...here are two others, in presence of U.subulata ( the little green leaves )
All the plants live in a very wet part of the biotope, on the border of the savana, close to the forest.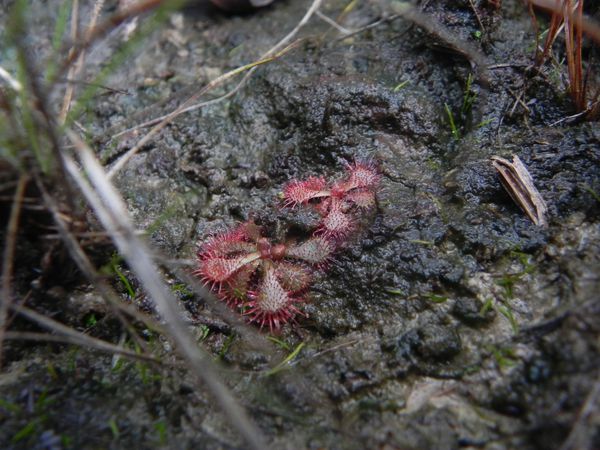 Here is a plant wich seem older than all the others seen before. It's very green,
as it grows protected from the sun by the little wall of mud behind him :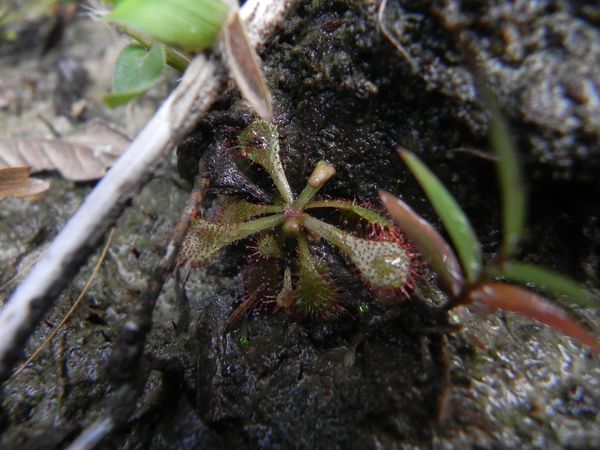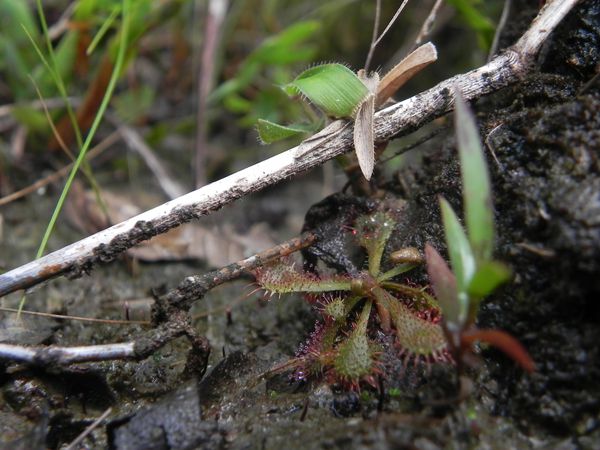 Drosera cayennensis is very rare...
it's difficult to find plants because the savanas are more and more anthropized :
man build roads
man do farming
man open canals to drain the water

This is a real problem for this plant, because it's typical biotope is a wet savana,
and they are disapearing more and more...